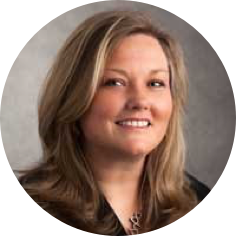 Michelle Voegels, PMHNP-BC
Monarch Psychiatric Clinic, Portland, OR
Michelle Voegels is a psychiatric nurse practitioner specializing in mental health practicing in Portland, OR. Michelle has a diverse background that includes being born and raised in Kansas. Her love for caretaking began by working on the farm raising animals. Her interest in science and zeal for helping others started from the time she was a young child. Michelle's heart and passion is not only in caring for others but assisting clients in transitioning to wellness. Michelle's experience includes several years of working in a medical hospital. Michelle then transferred her degree and knowledge to mental health. One of the foundations for Michelle's psychiatric nursing expertise was her seven years working for the Menninger Clinic.
When not involved with seeing clients in her practice she is often looking for ways to promote mental health in the community either through research or education. It is a lifelong dream of Michelle's to see the stigma attached to mental health come to an end. She would also like for all people suffering from a mental health condition to be free from shame or guilt when trying to cope with a mental illness either as an individual or a family member of someone struggling with a mental health condition.
Stay in the know and access an exclusive ADHD resource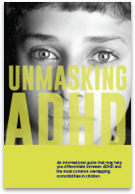 "Unmasking ADHD" can help you differentiate between ADHD and the most common overlapping comorbidities in children.