Managing ADHD in adult patients can be complex1
ADHD in adults is a complex disorder, with various associated comorbidities and functional impairments1
Team ADHD* was built in partnership with a group of healthcare professionals in the study and treatment of ADHD. Get to know the psychiatric healthcare experts helping to navigate the complexities of ADHD.
*TEAM ADHD is a group of consultants for Supernus Pharmaceuticals and have been compensated for their time.
Common ADHD Comorbidities in Adults
Comorbid Psychiatric Disorders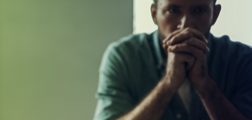 Adults with ADHD are more likely to have comorbid mood disorders (eg, depression and bipolar disorder).2 They are also more likely to suffer from substance use disorder.2
Diagnosing ADHD in Adults
Diagnosing ADHD in Adults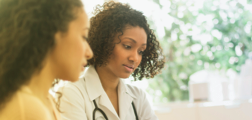 Diagnosing ADHD in adults can be a clinical challenge due to differences in both clinical presentation and functional impairment.1
ADHD Often Persists into Adulthood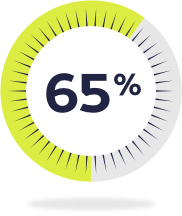 Up to 65% of patients diagnosed with childhood ADHD continue to have ADHD as adults3,4
Consequences of Nontreatment in Adult ADHD
Untreated ADHD in adults can lead to serious consequences in physical and psychological health, as well as in social functioning.5,6
Treatment Challenges in Adult ADHD
Controlling symptoms effectively while preventing troublesome side effects presents a treatment challenge in adult ADHD.5-7
Resources for Adults with ADHD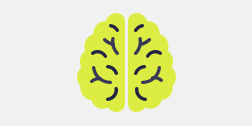 There are many resources available for adult patients with ADHD, including self- and clinician-administered rating scales, and patient support organizations.
Volkow ND, Swanson JM. Adult attention-deficit disorder. N Engl J Med. 2013;369(20):1935-1944.
Piñeiro-Dieguez B, Balanzá-Martínez V, García-García P, Soler-López B; CAT Study Group. Psychiatric Comorbidity at the Time of Diagnosis in Adults With ADHD: The CAT Study. J Atten Disord. 2016;20(12):1066-1075.
Geffen J, Forster K. Treatment of adult ADHD: a clinical perspective. Ther Adv Psycopharmacology. 2018;8(1):25-32.
Katzman MA, Bilkey TS, Chokka PR, Fallu A, Klassen LJ. Adult ADHD and comorbid disorders: clinical implications of a dimensional approach. BMC Psychiatry. 2017;17:302.
Jain R, Jain S, Montano B. Addressing diagnosis and treatment gaps in adults with attention-deficit/hyperactivity disorder. Prim Care Companion CNS Disord. 2017;19(5):17nr02153. doi: 10.4088/PCC.17nr02153.
Shaw M, Hodgkins P, Caci H, et al. A systematic review and analysis of long-term outcomes in attention-deficit hyperactivity disorder: effects of treatment and non-treatment. BMC Med. 2012;10:99. doi: 10.1186/1741-7015-10-99.
Cortese S, Adamo A, Del Giovane C, et al. Comparative efficacy and tolerability of medications for attention-deficit hyperactivity disorder in children, adolescents, and adults: a review and network meta-analysis. Lancet Psychiatry. 2018;5(9):727-738.