COVID-19
COVID-19 and continuity of care in ADHD
The COVID-19 pandemic has necessitated adapting to changes in patient management in order to continue to provide effective treatment.
To all of the clinicians caring for patients during the pandemic…Thank you for being on the frontlines of mental health
We know that patients with mental health issues and their families need your support more than ever as they navigate new stressors and major changes to their daily routines. Thank you for continuously adapting, and for providing consistency in mental health treatment to the patients who count on you.

"In mental health, we're still an important and critical part of healthcare for our patients. As we go through stressful times, our patients' stress—their resilience—tends to be tested as well."
- Greg Mattingly, MD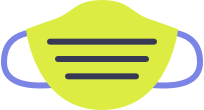 Patient management during COVID-19
Our healthcare system today is under extreme strain due to the novel coronavirus (COVID-19) outbreak.1  The National Institutes of Health (NIH) COVID-19 guidelines  are being continuously updated to reflect this rapidly evolving situation.2
Necessary precautions and social distancing strategies recommended during COVID-19 have changed the way we practice medicine and care for our patients.1
Unfortunately, cancellations in patient appointments and delays in new patient evaluations are a consequence of these measures.1
Hear what ADHD specialist and TEAM ADHD member Dr. Greg Mattingly has to say on the current situation.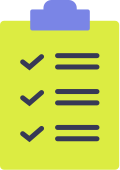 Continuity of care in ADHD
How can clinicians manage treatment disruptions for patients with ADHD and their families? Advances in telehealth technology and changes in regulations governing personal health information (PHI) can help during this unprecedented time.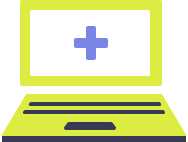 Telemedicine in ADHD
While face-to-face visits are often preferred, especially for initial evaluations, telemedicine is emerging as a viable option for ADHD consults:
Telemedicine has been successfully employed in several medical specialties, with favorable patient outcomes3
A growing body of evidence suggests that telemedicine has a significant potential to expand the delivery of clinical services to patients and families with ADHD in a cost-effective manner3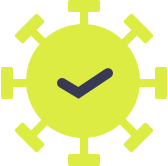 Regulatory changes in the wake of COVID-19
Telemedicine assessments and prescribing practices have been facilitated during COVID-19, enabling physician-delivered care to patients in need:
The Health Insurance Portability and Accountability Act (HIPAA) was waived, granting "enforcement discretion" and allowing the use of videoconferencing to deliver essential healthcare services1
A federal waiver was recently issued for the requirement that physicians must hold licenses in the state in which they provide services, as long as they have an equivalent license from another state4

There may still be variability in implementation, so physicians are encouraged to consult with their state's Board of Medicine to ensure full compliance4

Clinical rating scales can enhance ADHD assessments
With firsthand observation becoming more limited, standardized ADHD rating scales and self-report checklists can help streamline diagnosis and treatment. Several rating scales also encourage input from teachers and caregivers—supporting the multimodal approach endorsed in current ADHD guidelines.5
ADHD RATING SCALES VALIDATED FOR USE WITH CHILDREN AND ADOLESCENTS6,7
---
Rating Scale
ADHD Rating Scale-5 (ADHD-RS-5) 8  
An 18-item scale for use by parents and teachers, which takes approximately 5 minutes to complete. The ADHD-RS-5 was recently modified to include more information on 6 important functional domains. Three symptom scores (Inattention, Hyperactivity/Impulsivity, and Total) are derived from each version.
Domains/subscales measured
Relationships with significant others—family members for the home version and teachers for the school version
Peer relationships
Academic functioning
Behavioral functioning (eg, impairment due to disruptive behavior)
Homework functioning
Self-esteem
Rating Scale
A group of short scales (<30 questions) for use by parents, teachers, and adolescents (self-reporting).
Domains/subscales measured
Oppositional problems
Cognitive problems
Hyperactivity
Domains/subscales measured
Family
School and learning
Child's self-concept
Social activities
Stay in the know and access an exclusive ADHD resource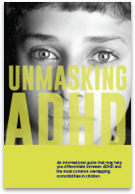 "Unmasking ADHD" can help you differentiate between ADHD and the most common overlapping comorbidities in children.
Stanciu CN. Best practices in using telemedicine for ADHD during the COVID-19 pandemic. Psychiatric Times. www.psychiatrictimes.com/view/best-practices-using-telemedicine-adhd-during-covid-19-pandemic. Accessed March 20, 2020.
National Institutes of Health (NIH). Coronavirus disease 2019 (COVID-19) Treatment Guidelines. NIH website.

https://www.Covid19treatmentguidelines.nih.gov/.

Accessed April 25, 2020.
Spencer T, Noyes E, Biederman J. Telemedicine in the management of ADHD: literature review of telemedicine in ADHD. J Atten Disord. 2020;24(1):3-9.
Centers for Medicare & Medicaid Services. COVID-19 Emergency Declaration Blanket Waivers for Health Care Providers. Published April 8, 2021. Accessed April 15, 2021. https://www.cms.gov/files/document/summary-covid-19-emergency-declaration-waivers.pdf
Subcommittee on Attention-Deficit/Hyperactivity Disorder, Steering Committee on Quality Improvement Management, Wolraich M, et al. Clinical practice guideline for the diagnosis, evaluation, and treatment of attention-deficit/hyperactivity disorder in children and adolescents. Pediatrics. 2019;144(4):e20192528.
Children and Adults with Attention-Deficit/Hyperactivity Disorder (CHADD). Which ADHD rating scales should primary care physicians use? CHADD website. https://chadd.org/adhd-weekly/which-adhd-rating-scales-should-primary-care-physicians-use. Accessed March 31, 2020.
Children and Adults with Attention-Deficit/Hyperactivity Disorder (CHADD). Clinical practice tools. CHADD website. https://chadd.org/for-professionals/clinical-practice-tools. Accessed March 31, 2020.
Faries D, Yalcin D, Harder, Heiligenstein J. Validation of the ADHD Rating Scale as a clinician administered and scored instrument. J Attention Disord. 2001;(5):107-115.
Conners K. Conners Comprehensive Behavior Rating Scales. https://storefront.mhs.com/collections/conners-cbrs. Accessed February 28, 2018.
Thompson T, Lloyd A, Joseph A, Weiss M. The Weiss Functional Impairment Rating Scale-Parent Form for assessing ADHD: evaluating diagnostic accuracy and determining optimal thresholds using ROC analysis. Qual Life Res. 2017;26(7):1879-1885.